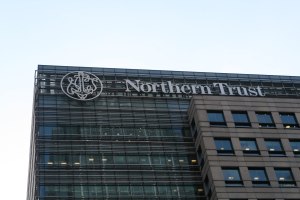 Northern Trust, which in February 2017 launched the first commercial deployment of blockchain...
FROM THE BUY-SIDE: NEWS AND COMMENT
Wth the Bank of England meeting coming up onáThursday March 22,áKjersti Haugland, Chief Economist...
---
Selected mandates, people moves, etc.
---
ServiceMatrix has published service quality ratings in Securities Services, Foreign Exchange and...
The traditional operating model for in-house middle and back offices has become unsustainable for...
The trading link between the Hong Kong and Shanghai bourses celebrates its third birthday...
The word 'serenity' is not one that might immediately associated with the annual organized mayhem...
The generation of US$8 billion in additional revenue through securities lending in 2016 is a...
---
UK shares have rarely been as unfashionable as they are now. Sue Noffke, manager of the Schroder...
Mint - Blain's Late Morning Porridge Roll up that map, it will not be wanted these 50 years The...
Mint - Blain's Late Morning Porridge – The Ides of March Always answer your phone, no matter...
Mint - Blain's Morning Porridge We are in danger of destroying ourselves by our greed and...
In the wake of the Spring Statement, Robert Colvile, Director of the Centre for Policy Studies...
Schroders' Chief Economist Keith Wade comments on the UK's Spring Statement, delivered this...
Sustainable development goals (SDGs) set by theáUnited Nations (UN) are not a silver bullet for...
In reaction to today's European Central Bank (ECB) Monetary Policy Committee (MPC)...