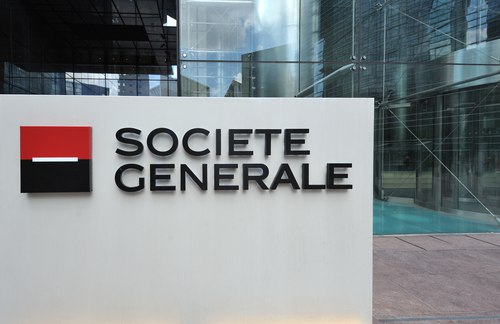 Societe Generale Securities Services GmbH (SGSS GmbH) in Germany has been mandated by First...
SECURITIES LENDING
Datalend has just published the fifth issue of The Purple, it securities finance industry...
---
Selected mandates, people moves, etc.
---
Fidelity's recent launch of four zero-fee indexed funds has attracted a mixed reaction. Some see...
When it comes to investing in cryptofunds, institutional investors will need to be extra cautious...
The continuing evolution of the Network Management landscape is certain to be a principal...
Is anyone confused? It has been my experience that the topic of cryptocurrency or...
ServiceMatrix announces Outperformer awards for 12 service providers across foreign exchange,...
---
The euro area's economy will grow by 0.4 percent respectively in Q3 and Q4 2018 and Q1 2019,...
An inverted yield curve could be on the cards in the near future if recent trends in bond markets...
Canadian asset managers are not immune to the evolving changes impacting the financial services...
In reaction to today's Bank of England (BoE) Monetary Policy Committee (MPC) meeting, Michael...
Uncertainty about trade policy and international relations has caused a dive in European net sales...
By Murray Gunn, Head of Research for Elliott Wave International's Global Market Perspective Sweden...
Michael Stanes, Investment Director at Heartwood Investment Management, the asset management arm...
State Street Corporation has today launched the latest findings from its Brexometer Index, a...